Sale!
Electrolux EVE636DSE 60cm UltimateTaste 900 multifunction double oven (Grade A)
3 in stock
Description
596W x 572D x 1083H(mm)
60cm Dark stainless steel 17/17 multifunction double oven with SteamBake, AirFryPlus, TFT touchscreen and Smart Food Probe.
Key Features
SteamBake
AirFryPlus
Colour TFT display
Smart Food Probe
FullFlex Telescopic Runners
Easy glide side racks
Steam Assisted Cleaning
Auto programs
Slow cooking and dough proving function
Specifications
PRODUCT PROFILE
Domestic warranty details (yrs) 1
Oven fuel electric
Materials/Colour black, Dark stainless steel
Controls of Oven TFT touchscreen
ELECTRICAL CONNECTION
Connected load KW 6.2
Maximum current rating (amps) 25.8
Type of connection hardwired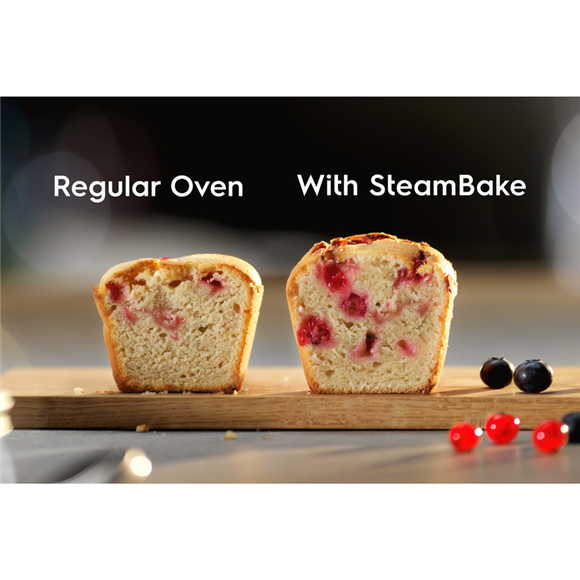 KEY BENEFITS
NEXT-LEVEL BAKING WITH STEAM
With SteamBake, you can create bakery-style bread in your own home. The added steam allows dough to rise more effectively than conventional heating. The steam helps to create an exquisitely soft centre, while the combination of hot air delivers deliciously glossy crusts.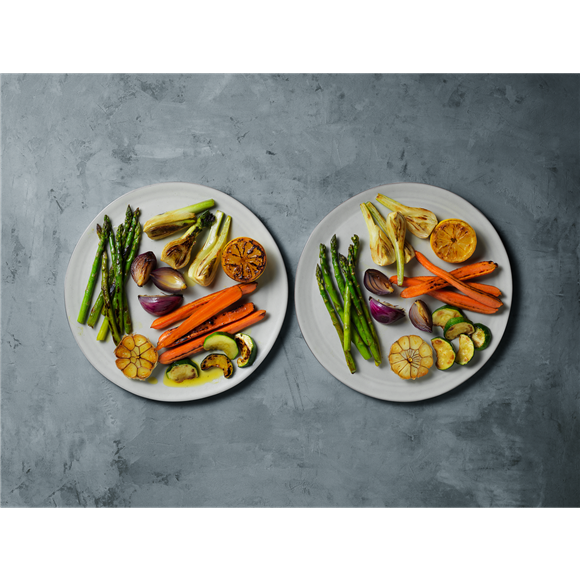 KEY BENEFITS
DELICIOUS FRYING WITH MINIMAL OIL
The mesh design of the Air Fry Plus tray allows super-heated air to crisp the surface of food to deliver a mouth-watering fried taste and texture with little to no oil. Steam is added during the cooking process to help retain moisture inside the food, whilst the outside becomes deliciously crisp and golden.
KEY BENEFITS
PRECISE COOKING, GREAT RESULTS
Whether you're broiling beef or roasting chicken, the food probe helps you to achieve delicious results, time after time. By monitoring the core temperature of the food during the cooking process, your meats will be cooked to their succulent best. The precise sensor will even let you know when your dishes have been cooked to the desired temperature and automatically stop the process to prevent food from drying out.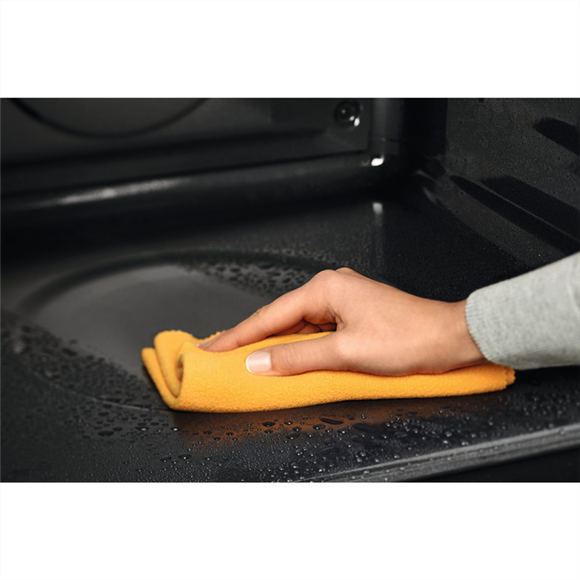 KEY BENEFITS
ASSISTED STEAM CLEANING
Cleaning your after cooking is no longer a chore with Steam Assisted cleaning. Add water to the bottom of the oven and steam will help to dissolve grease and grime, making it easier to wipe clean any residue from the oven's surfaces.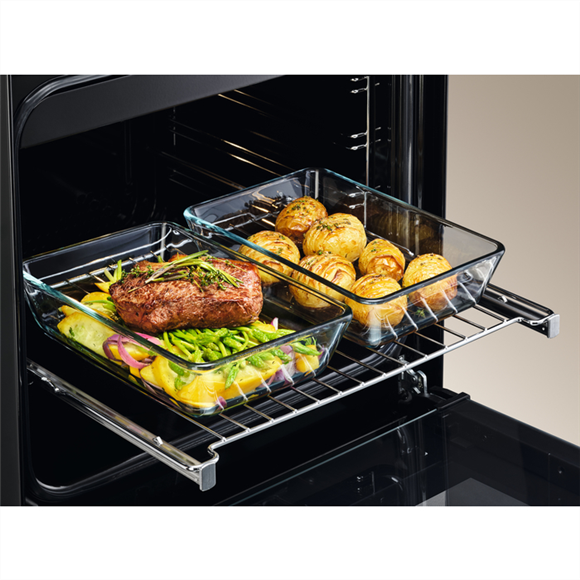 KEY BENEFITS
ACCESS ALL AREAS WITH EASE
Telescopic runners make it easy for you to slide trays in and out of the oven. This provides safe, effortless access, making it easier to baste during cooking or check on how a dish is coming along. The runners also make light work of lifting and removing hot trays or heavy dishes.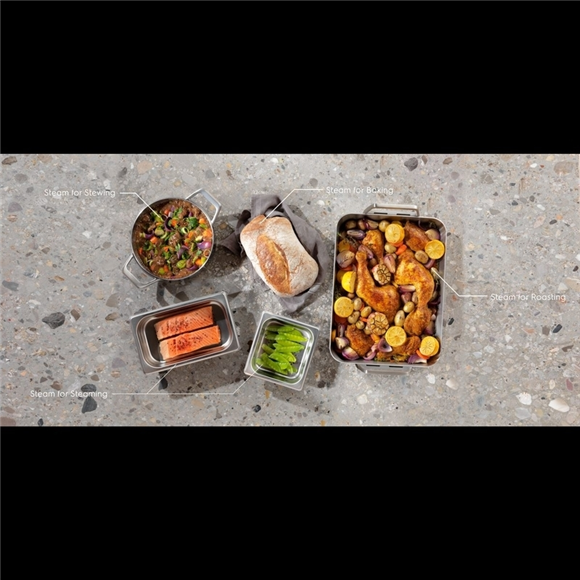 KEY BENEFITS
PROGRAM FOR PERFECTION
Select from a large range of programs, input the weight or insert the food probe, and let the oven do the rest. Whether you're cooking roast potatoes with crispy skins, tender steaks, succulent roast chicken, or pizza for a crowd, the oven will adjust the cooking function, time and temperature to deliver the best possible results, adding steam whenever necessary.
Installation: Customer to organise seperate to delivery.